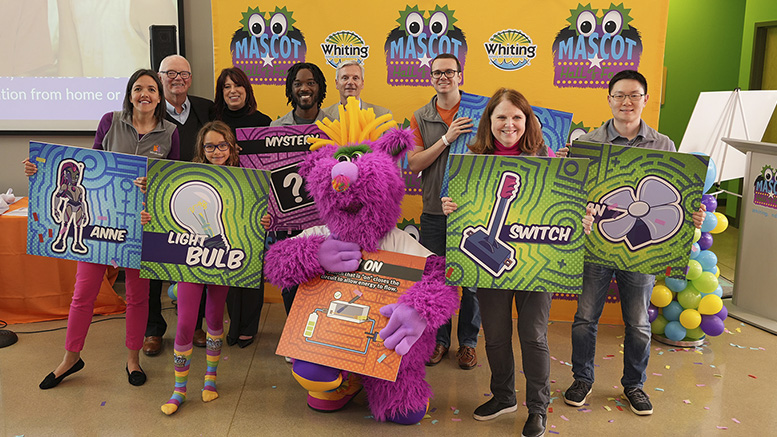 Yorktown Elementary School partners with tech company for augmented reality app — Muncie Journal
By Linda C. Smith, Ph.D., Media/STEM/Tech Specialist, Yorktown Community Schools—
WHITING, Ind. – Explore Interactive, a West Lafayette-based ed-tech company, has received $1 million in Small Business Innovation Research (SBIR) funding from the National Science Foundation. Additionally, Explore Interactive received $75,000 from Elevate Ventures through Indiana State's SBIR/STTR Phase II matchmaking program.
Launched in 2017, Explore Interactive uses augmented reality to teach science, technology, engineering and math (STEM) concepts to elementary school students. The company's first product in the planned MindLabs series enables students to collaborate on engineering and circuit design challenges.
Yorktown Elementary Schools will continue to work with Explore Interactive to inform future iterations of Explore's Mindlabs Augmented Reality (AR) app. A pilot study of the current product began on Monday, May 9, 2022 and will run through May 18, 2022. The product developers will use feedback from students and teachers to develop the product funded by the National Science Foundation (NSA) Phase II, with future testing conducted over the next two years of the grant. All fourth graders and their science teachers will work with Dr. Linda Smith (Yorktown Community Schools STEM Specialist) to save the world during their augmented reality mission.
Explore Interactive also announced a partnership with Mascot Hall of Fame in Whiting to bring its educational content to even more students. As part of the partnership with Mascot Hall of Fame, Explore Interactive will create STEM-based content featuring Reggy, the museum's mascot and expand to include some of the nation's most popular mascots.
Karen Anaszewicz, Executive Director of Mascot Hall of Fame, said: "We are thrilled to embark on this project which we see as a way to reach a large and diverse group of students while fulfilling our mission to stimulate creativity. , to promote fun and engage in our communities around the world with our model combining the educational principles of science, technology, engineering, arts and mathematics (STEAM) and the entertainment of sports mascots.
The funding and partnership will allow Explore Interactive to continue its mission of making STEM learning fun and engaging for young students. With augmented reality, students can see concepts come to life right in front of them, making learning more interactive. The partnership will also help expand the reach of Explore Interactive content, exposing more students to these important topics.
"This funding will allow us to both create engaging content and bring augmented reality into the engineering design process for the first time for young students," said Explore Interactive CEO Amanda Thompson. "We are also thrilled to partner with the Mascot Hall of Fame to reach a wider audience by combining our interactive AR platform with the museum's engaging approach to STEM through sports and entertainment."
ABOUT EXPLORE INTERACTIVE
Explore Interactive is an educational technology company based at Purdue University Research Park dedicated to democratizing STEM education with accessible and interactive learning through augmented reality. Supported by SBIR grants from the US Seed Fund of the National Science Foundation and the National Institutes of Health, Explore has developed MindLabs, a product that combines an innovative augmented reality application with sets of physical maps available at www.exploremindlabs.com and PASCO Scientific. This dynamic digital and physical combination offers parents and educators of elementary school students hands-on STEM learning that's easy to learn and use, even for beginners! Guided engineering challenges teach concepts while the open design space provides a place for collaborative projects, even for remote learners.
ABOUT THE HALL OF FAME MASCOT
More than just a giant fun factory, the MHOF is home to interactive and educational exhibits and activities that will incorporate STEAM (science, technology, engineering, art, and math) education to complement national and local curricula. Guests will discover exhibits such as the "Department of Furry Arts", the "Science of Silliness Lab" and the "Phuzzical Education Department". The MHOF is the perfect destination for family adventures, school trips and mascot fans of all ages.