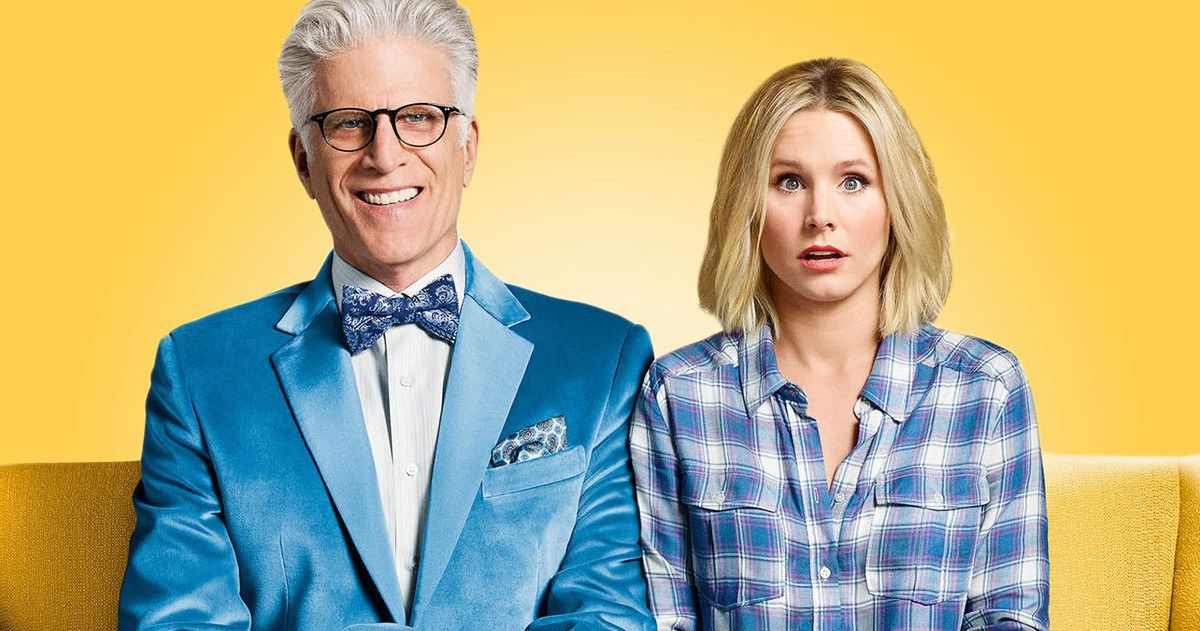 Why TV shows shouldn't always meet audience demands
It's easy to become attached to the world and characters of a good story, to be so engrossed in a series that you never want it to end. TV shows are one of the many ways we can escape the real world and enjoy an adventure, mystery, or weird world. They offer entertainment, joy, catharsis and a beautiful connection to the art of storytelling.
While we all like to keep our favorite shows as long as we can, sometimes it's best to just let them go as they please. Some shows are short and sweet with only a season or three, then some shows are over a decade long and dwindle in quality every year. Shows that pass their peak often do so because of audience demands. They sacrifice quality of writing and plot in order to satisfy viewers and usually kill their shows in the process. As much as we love to save our beloved shows, sometimes it's best to let them end on good terms.
Here's a look at the shows that delivered on their ending promise and those that struggled to keep the stories alive.
Fleabag has retained its charm
One of the shows that ended at the right time was Flea bag, an incredibly well-written, award-winning show. The British series has received excellent reviews from critics and audience members alike, who have consistently raved about the quality of the show. It talks about heartbreak, dysfunctional family and complicated romantic feelings and gives the main character a nice healing arc. The best part is that the show does all of this in just two seasons. The writers wrapped everything up perfectly and wrapped up the story succinctly, despite viewers saying they would love to see more. But the show retained its quality and charm by ending exactly when it was supposed to.
Did Supernatural last too many seasons?
Supernatural is a show most notoriously known for seeming to never end. It started with a promising premise of two brothers searching for their missing father while continuing his work of rescuing people from monsters and the supernatural. Over the years it has grown in popularity, so much so that fans refused to see it die when it was supposed to end in Season 5 with the departure of the original showrunner. Instead, it went on to have 15 seasons and now has a prequel show in development by one of the main cast, Jensen Ackles.
Related: Best TV Sitcom Casts Of All Time, Ranked
As the show progressed, it saw a continuous decline in quality which led to fans laughing at the whole thing. Plot twists grew increasingly ridiculous, plot holes more prevalent, and character relationships left unsatisfying and incomplete (not to mention queer bait). Overall, the show sacrificed itself for the sake of a demanding audience and lost everything that made it so popular in the first place.
The good place has found its perfect ending
Then there is the wondrous and witty series The right place, featuring the ever-loved Kristen Bell. This series had the unique premise that follows afterlife characters for the right people, except the female lead, played by Bell, was confused for a woman of the same name and should have gone somewhere much worse. The show revolves around Bell's internal struggle as she tries to come to terms with the weirdness of the afterlife she finds herself in, as well as the group of misfits she befriends.
The right place has charming and well-rounded characters, incredible plot twists, and interesting discussions of philosophy and morality. Audiences loved every aspect of the series. Even though the series was so beloved, it ended well after four clean seasons and retained everything that made it special.
The infamous final season of Scrubs
Finally, the series has one of the most hated final seasons of all. Despite the fact that Scrubs is considered one of the best medical shows, it has seen a steady decline over the seasons. The show was originally canceled after season 7 but picked up by another network to give it a final eighth season. The showrunner was happy with the opportunity to wrap up the storylines. But Scrubs had lasted a little longer than necessary, it still had to have a conclusive ending — at least, until it got a ninth season with an all-new cast.
This final season is one that makes audiences groan in agony to think about, and it pretty much ruins everything that's been watched before. The show was popular enough that the networks wanted to keep it alive to satisfy audiences, but in doing so they lost all aspects of quality and writing.
RELATED: The Office: The Hit Sitcom's Funniest Characters, Ranked
Creators always want to appease an audience and entice viewers to watch. But at some point, it seems best to keep a streak succinct as planned or learn when to cut losses. Dragging a story too long for the sake of an audience does a show a disservice.
The unbearable weight of massive talent: why Pedro Pascal carries the weight
Read more
About the Author