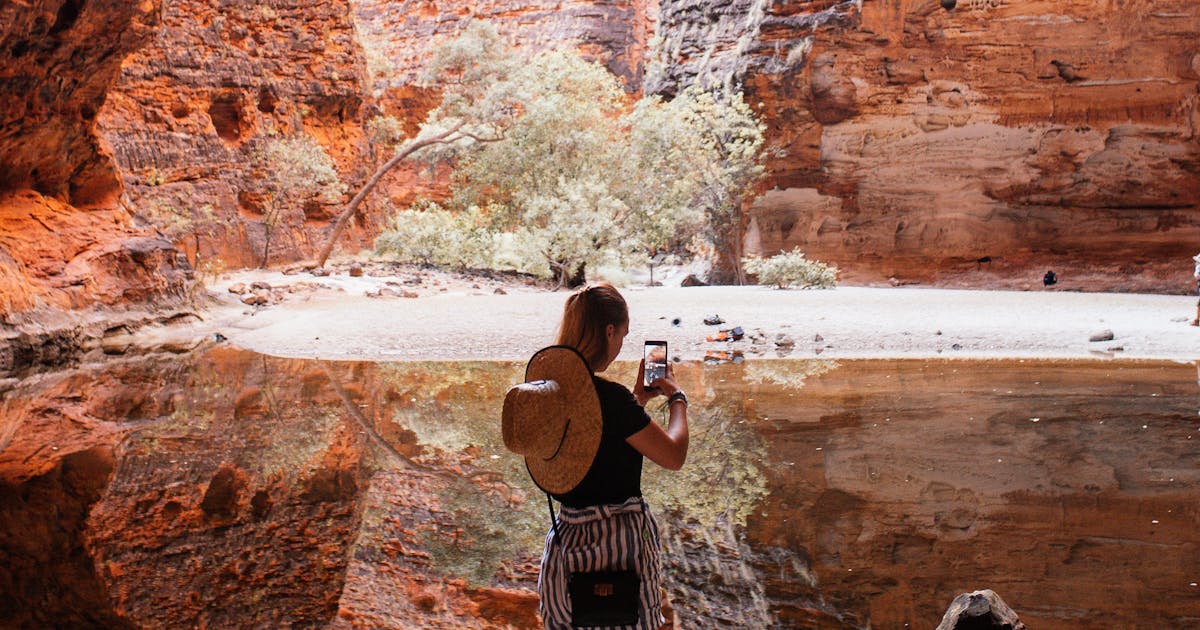 The new easy-to-use travel app that feels like a travel agent in your pocket
Are you fantasizing about your dream vacation? Hopper is the travel booking mobile app you need in your pocket, no matter where you're headed.
Here is the 411. Hopper is completely free to download for IOS and Android users. It's not a buggy starter app either, it took the top spot as the most downloaded travel app in North America. After helping around 75 million travelers save time, money and stress throughout their journeys, Hopper is finally coming to Australia with its database of unbeatable booking deals.
What does Hopper actually do?
This little gem of an app is your one-stop travel store that uses data and machine learning to help you get the best possible price and flexibility for your travel plans. You can literally book all your trips from the palm of your hand. We're talking about flights, hotels, rental cars and vacation homes – everything you need to book the perfect trip at the best price.
What makes Hopper different?
Once all of your basic travel app fares are sorted, it's time for the cherries on top (yes, there are multiple cherries). Hopper takes you further than the standard travel websites you're used to. Instead of just giving you the best deal of the day, the app has a handy little feature called Price Prediction that will change the way you book your trip.
Rather than having to compare prices online, Hopper monitors prices 24/7 and notifies you when there's a deal so you don't miss a great deal. If you've ever booked a flight and saw it cheaper another day, you need this data-driven app.
The price prediction is pretty much exactly what it sounds like. They not only show current flight and hotel prices, all color coded so you can easily see the cheapest times to travel, but also expected future prices. The app's algorithms analyze prices to bring you data-driven insights with up to 95% accuracy, allowing you to get the best possible rates for your vacation just by booking at the right time.
If the best price is available now but you're not ready to book, Hopper has you covered. Freeze the price you want, put down a deposit now, and get those great rates when you're ready to book. If the price drops, you can pay the lower fare, Hopper will cover the difference up to an agreed value.
Cash Carrot Benefits
The benefits don't stop there. Along with price predictions and freezes, plus monthly deals and sales, expect rewards with every booking, courtesy of Carrot Cash. Every time you book a flight, stay or rental on Hopper, you can earn bonus digital cash. This boost to your vacation fund will be kept in your Hopper Wallet along with all offers and vouchers. Next time you book, use Carrot Cash to offset your own contribution and save. Plus, refer your friends to Hopper to earn even more Carrot Cash.
We know what you're thinking, what's the catch? After much research and experimentation, we can happily say that there is none. You can even change or completely cancel your travel plans without cost or frustration when you activate the flexible 'Cancel for any reason' and 'Change for any reason' features.
Best part? The Welcome Sale! Everyone new to Hopper will unlock extra savings on their first booking, on top of the monthly deals. Download the app now to access your first booking discount.
Want all the details on the new technology that will enhance your next vacation? Meet here.
Editor's note: This article is sponsored by Hopper and proudly endorsed by Urban List. To find out more about who we work for and why read our editorial policy here.
Image credit: Urban list