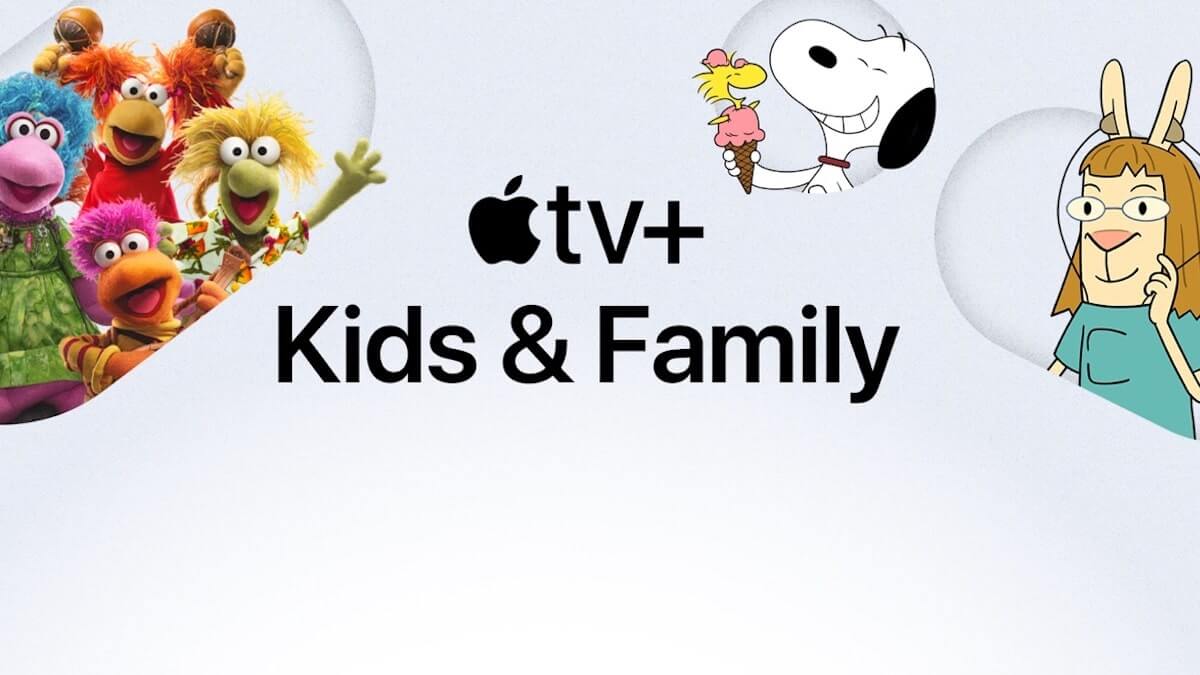 With Apple TV+ churning out dozens of original series, it's become a hub for new programming, including a massive kids' viewing collection. One of the things that makes it special is that in addition to a range of programs from kindergarten to college, it has several nostalgic properties, including new specials and series featuring beloved characters. from Snoopy to Sesame Street and the Fraggles. Read on to learn more about original kids programming on Apple TV+ and how to watch it. You can also jump to our core Apple TV+ feature to learn more about its original adult series, as well as more in-depth Apple TV+ features.
What is Apple TV+
Now to be confused with the Apple TV streaming device. AppleTV+ is an ad-free video-on-demand subscription service similar to the Netflix model. However, most programming on Apple TV+ consists of Apple-produced material or original properties purchased by Apple.
Apple TV+ cost
The service will cost $4.99 per month after a 7-day free trial. However, Apple TV+ is also included in AppleOne, which bundles Apple TV+, Apple Arcade, Apple Music and other Apple services into one monthly subscription. Apple One plans start at $14.95 per month.
Additionally, customers who have purchased new Apple devices can get a free trial of Apple TV+ (term varies, previously it was one year, now it's usually three months). Customers have 90 days after purchasing a new Apple device to take advantage of the free trial by following the instructions below.
Make sure your Apple device is running the latest version of iOS, iPad OS, tvOS, or macOS.
On your new iPhone, iPad, iPod Touch, Apple TV 4K or Apple TV HD, or Mac, sign in with your new or existing Apple ID.
Open the Apple TV app.
The offer must be presented after the launch of the application. If not, scroll down in the look now section until the offer appears.
You might be asked to enter your Apple ID password or confirm your billing information.
Simultaneous streams
An Apple TV+ subscription lets you enjoy six simultaneous streams. However, if you have an Apple Music student subscription, which includes Apple TV+ for a limited time, you can only stream Apple TV+ to one device at a time. You can also share your subscription with up to five family members. You can also download shows from Apple TV to your Apple device and watch them anywhere without the need for a Wi-Fi connection.
Children's programming on Apple TV
The first significant partnership announced by Apple TV+ was with the Peanuts franchise and snoopy in space. The special builds on Peanuts' longstanding relationship with NASA to produce a new animated series that follows Snoopy on his dream of becoming an astronaut, as part of the Space Act deal to create educational books and toys focused on on STEM on space and science. Additionally, they have since added Snoopy Presents: For Auld Lang Syne, The Snoopy Showand Snoopy presents: To Mom (and Dad) with loveas well as the Peanuts Holiday Classics Archive.
The sesame street spin off Aids is about a team of Muppet-like monsters who like to solve problems. The children's program is based on introducing preschoolers to the world of computer coding. In Wizards help youCody teaches preschoolers how to deal with challenges such as change and long-distance friends, primarily aimed at unexpected childhood issues in the time of Covid.
Another friendly face that's happened in the last two years? Fraggle Rock: Rock On!, which brings back beloved puppet Fraggles as they have to move to separate caves but always find a way to be united. It was followed by Fraggle Rock: back to the Rockwhich also featured the original Fraggles in new adventures, discovering "the magic that happens when we celebrate and care for our interconnected world".
Also look for a reboot of the popular 1990s PBS show. ghost writer, in which a group of elementary school children solve mysteries with the help of a ghost that sends messages. The new series focuses on returning lost literary characters to their place.
Several new shows based on popular children's books debuted last year. These include El Deafo, a semi-autobiographical story that features anthropomorphic rabbits like Cece and her friends as she adjusts to childhood wearing a hearing aid. As an outlet for her discomfort, young Cece (voiced by Lexi Finigan, who is also deaf) develops an alter-ego superhero, El Deafo, who helps her embrace her differences. There's also a new animated series based on the popular Harriet the Spy books, which features outspoken and perpetually curious 11-year-old Harriet, who, in order to prepare to be a famous writer, must know everything, which led her to spy on everyone. Pine cone and pony is an animated children's comedy about a young warrior-in-training and her best friend Pony, who, by helping each other, learn to defy their expectations and break the mould, based on a bestselling children's book.
Other anime shows include pre-k shows like Ride with Otis, Pretzel and puppiesand the DreamWorks series Doug unplugs. In addition, there is the fantasy show for slightly older children, Wolfboy and the Factory of Everything, in which a young boy discovers that he is part of the magical kingdom Spryte and that his imagination and creativity have the power to change the world; and the charming Still water about a sibling friendship with a kind and wise panda.
In live-action, there is the Hello Jack! Kindness Spectaclewith Jack McBrayer (30 Rock), as well as some lovely animal-centric programs, Nice little farm and puppy placewhich are basically what they sound like.
Need more information?
If this article did not answer your specific question, head over to our Home page! It'll guide you to affordable internet providers, streaming services to suit your needs, antenna information, and many more tools and resources to help you save money on TV and access. to internet.
For the latest tips and tricks on cutting the cord and other technical topics, be sure to follow our Google news feed, like our Facebook page and Follow us on twitter.
Join millions of cord cutters
*Disclosure: Grounded Reason is supported by a small commission for purchases made through certain product links on this website. We do not accept compensation from companies attempting to influence our product review.