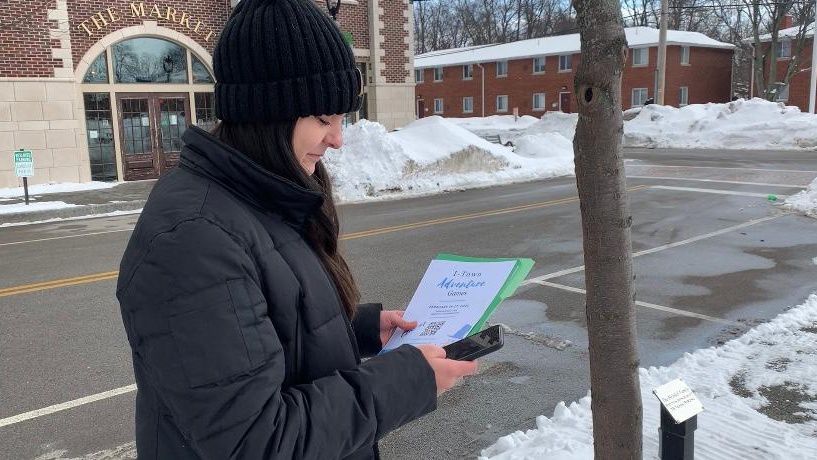 I-Town Adventure Games 2022 starts on Saturday
IRONDEQUOIT, NY — It's game time in Irondequoit. I-Town Adventure Games 2022 annual games start on Saturday.
The free community-wide scavenger hunt takes place during February recess. I-Town adventure game is all about having fun and visiting a variety of places around the city. Irondequoit drug free together and Irondequoit Recreation have once again created a fun and comprehensive city game for everyone to try.
"It's just a fun family activity to do in the winter and go to different places in Irondequoit and see what's in the area," said Victoria Beatham of Drug-Free Irondequoit Together. "It promotes different places you can go and visit and have fun activities associated with that."
The game instructions are quite simple. Stop at I-Square, Donuts Delite, Helmer Nature Center, Irondequoit Public Library, and Irondequoit Bay Marine Park and Playground. At each stop you will scan the QR code and complete and document the activity at each stop while keeping track of the letters given in each clue. Unscramble the letters for a password phrase, then make your way to your final stop at the Irondequoit Community Center for a chance to win one of the grand prizes.
"Each site offers different and unique activities and challenges," said Nate Jenks of Irondequoit Recreation. "Families will have a great time just by attending. It's just a good time for everyone."
Some of the best prizes include Amerks & Knight Hawks tickets. The I-Town Adventure game runs from February 19 to 27.